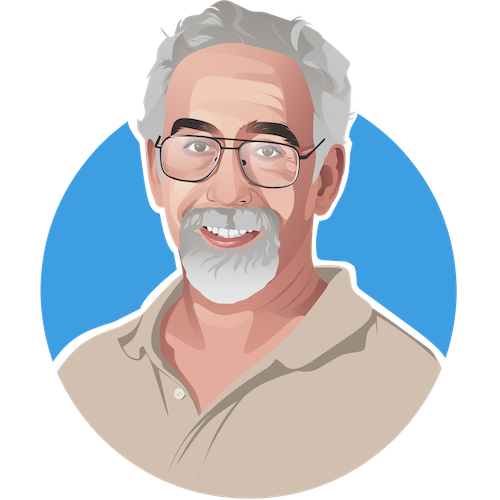 Aircraft design is my calling.
My fascination with airplanes began when I was very young. I started out making model aircraft for control line contests and free flight competitions.
In my career, I have worked on over 27 successful aircraft, including the FMX-4 Facetmobile, Rihn DR-107 & DR-109 aerobatic airplanes, and the Kolb Xtra.
I've worked on race cars as well: I designed the aerodynamic bodywork for the most energy-efficient highway-capable car in history; the XPRIZE-winning Edison2 Very Light Car.
Today I work on all aspects of aircraft development, from initial concept definition through detail design, testing and refinement.
I do consulting to solve aerodynamics issues, and on improving performance for existing airplanes. I have experience as an aviation & aerodynamics-related expert witness, and I serve as a technical advisor to a startup called ThereCraft.
I am interested in opportunities to work with teams solving aerodynamic or vehicle-design challenges — please feel free to contact me using the form on this page.
I write a newsletter relating to my ongoing development of Facetmobile, and topics in aerodynamics.
Book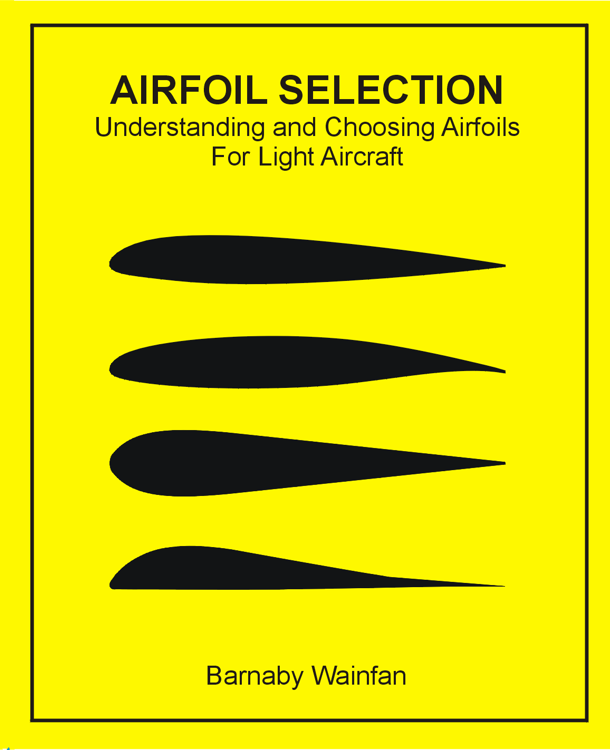 My collected articles on airfoils (originally published in KITPLANES magazine) are compiled in book form, with supplemental material added.
Order here:
Professional Biography
Barnaby S. Wainfan is Technical Fellow for Aerodynamics Design and Analysis at Northrop Grumman Aerospace Systems. He has also served as an adjunct professor in the Department of Aerospace Engineering at the University of Michigan, Ann Arbor and as a Visiting Scientist at Caltech.
Wainfan has extensive experience in vehicle design and configuration integration, with a background in the aerodynamics of airplanes, missiles, ground vehicles, and watercraft, as well as expertise in innovative wing design, transonic aerodynamics, high-lift systems, and general aviation.
He is also active in the design of automobiles. As Chief of Aerodynamics for Edison2, he was responsible for the aerodynamic design of the Edison2 Very Light Car, which won the Progressive Insurance Automotive X Prize, achieving in excess of 125 miles per gallon in on-the-road testing.
Wainfan has been involved in all phases of project management from conception through flight-testing, and consulted for various vehicle projects. Over his 40-year career, he has participated in the design of 27 different types of successful aircraft.
Wainfan earned his M.S. in Aerospace Engineering from the University of Michigan (1978) and a B.S. in Mechanical and Aerospace Engineering from Cornell University (1977).
Talks and Publications
NASA Report:
KITPLANES Magazine Articles:

I have been writing monthly articles on topics related to aircraft design and engineering for KITPLANES for over 30 years. My most recent articles are available at my
author page
.
Oshkosh 2022 EAA Airventure Forum on Low-Aspect Ratio Personal Aircraft
The Seven Deadly Sins of Airplane Design
Secrets of Winning System Design (at Reykjavík University)
Hour 25 Radio
EAA Radio Interviews
Selected Works
Facetmobile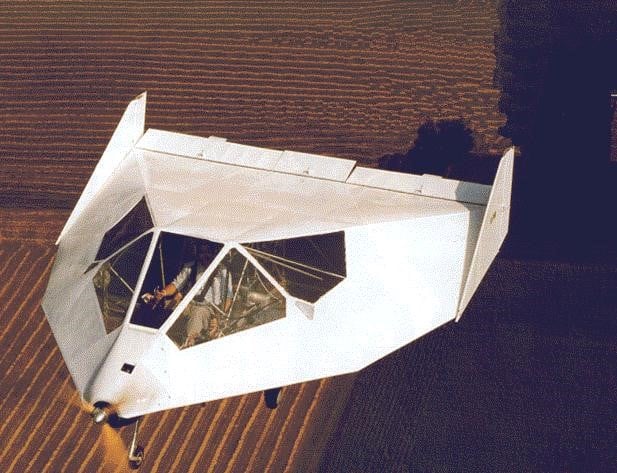 The FMX-4 Facetmobile is an experimental lifting-body airplane I built to explore what I think a sport airplane should be.
I wanted an airplane that was simple and inexpensive to build, safe and fun to fly, and had performance as good or better than a conventional airplane. The FMX-4 flight test program demonstrated that the faceted lifting-body configuration of Facetmobile provides all of this.
The airplane has benign flying qualities and is easy and fun to fly.
Its most remarkable characteristic is that it is highly stall resistant. Even with the stick held fully back, the airplane remains fully controllable and has no tendency to roll-off or spin. This is a major advance in safety since it virtually eliminates the possibility of a stall/spin accident.
The primary structure is composed entirely of straight tubes. Building the airplane required no special tooling, and the parts count for the airframe is less than half of that of a conventional airplane.
The Facetmobile exceeded 100 mph in level flight on only 46 horsepower and could carry its own empty weight in useful load.
In 1994, the Facetmobile won the special Award for Innovative Design at the EAA Airventure convention.
Read more about Facetmobile on Wikipedia
N117WD Specifications:
Length: 19 ft. 6 in. Span: 15 ft. Empty Weight: 370 lb. Fuel (normal): 10 gal. Fuel (with aux): 19 gal. Gross Weight (normal): 620 lb. Gross Weight (max): 740 lb. Structure: 6061-T6 Aluminum tube Covering: 1.6 oz Stits fabric Engine: Rotax 503DC
Performance:
Maximum Speed: 110 mph. Cruise Speed: 90 mph. Stall: no stall; stable mush. Min. Speed: Less than 30 mph. Rate of Climb: 750 ft/min.
Back to top
Talon Topper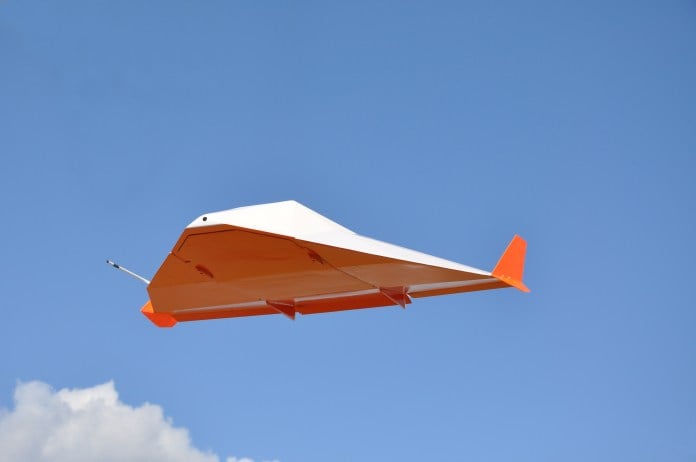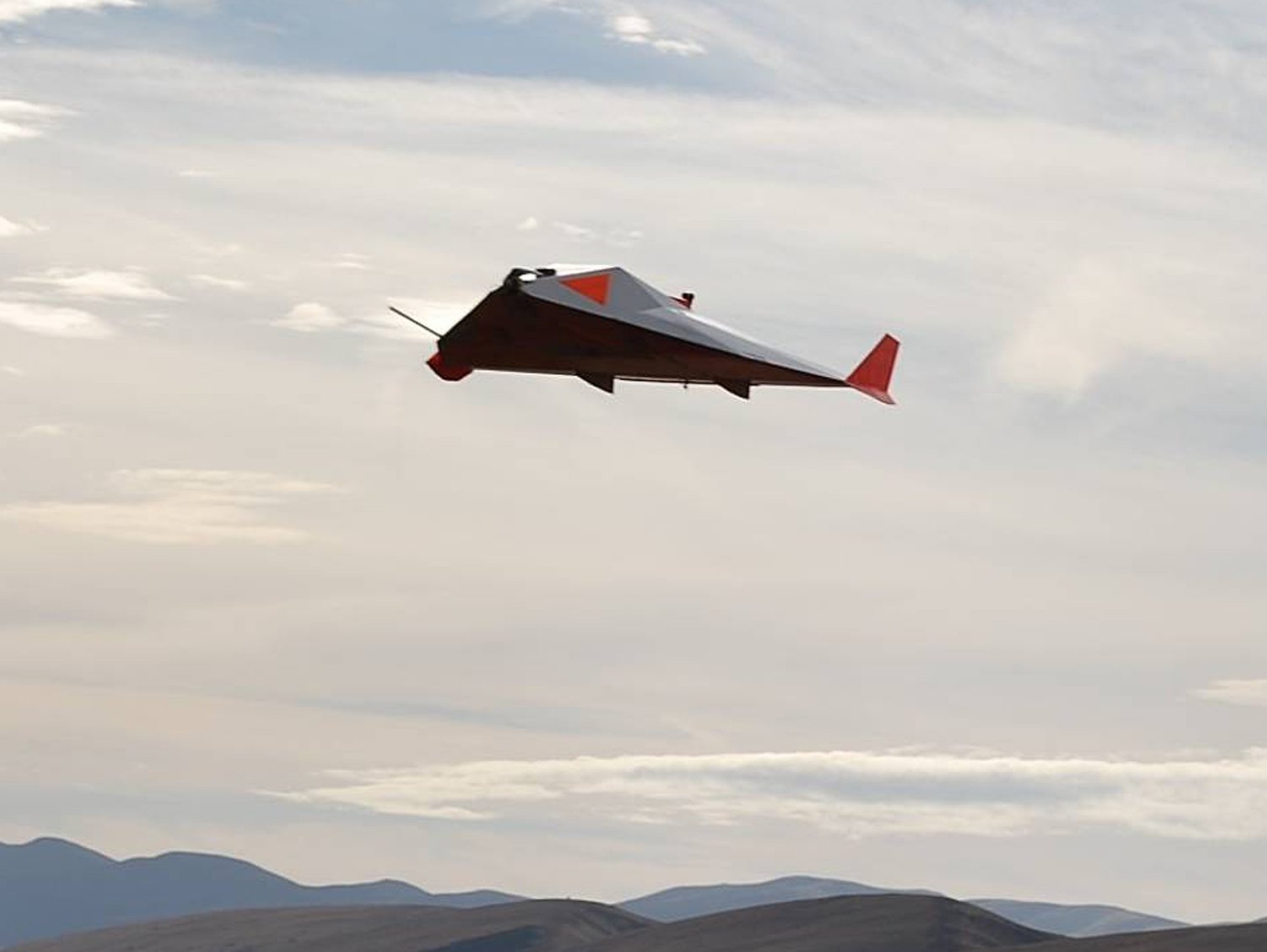 Talon Topper was originally developed as a demonstrator for the US Army to bring electronic payloads back from high-altitude balloons. More recently, vehicles have been operated for NASA as research aircraft and called the "High Altitude Shuttle System." The configuration is a scaled-down version of a 2-seat follow-on design to the Facetmobile, called FMX-5.
Learn more at nearspace Corporation: https://nsc.aero/services/flight-operations/
Back to top
Lightbeam Ultralight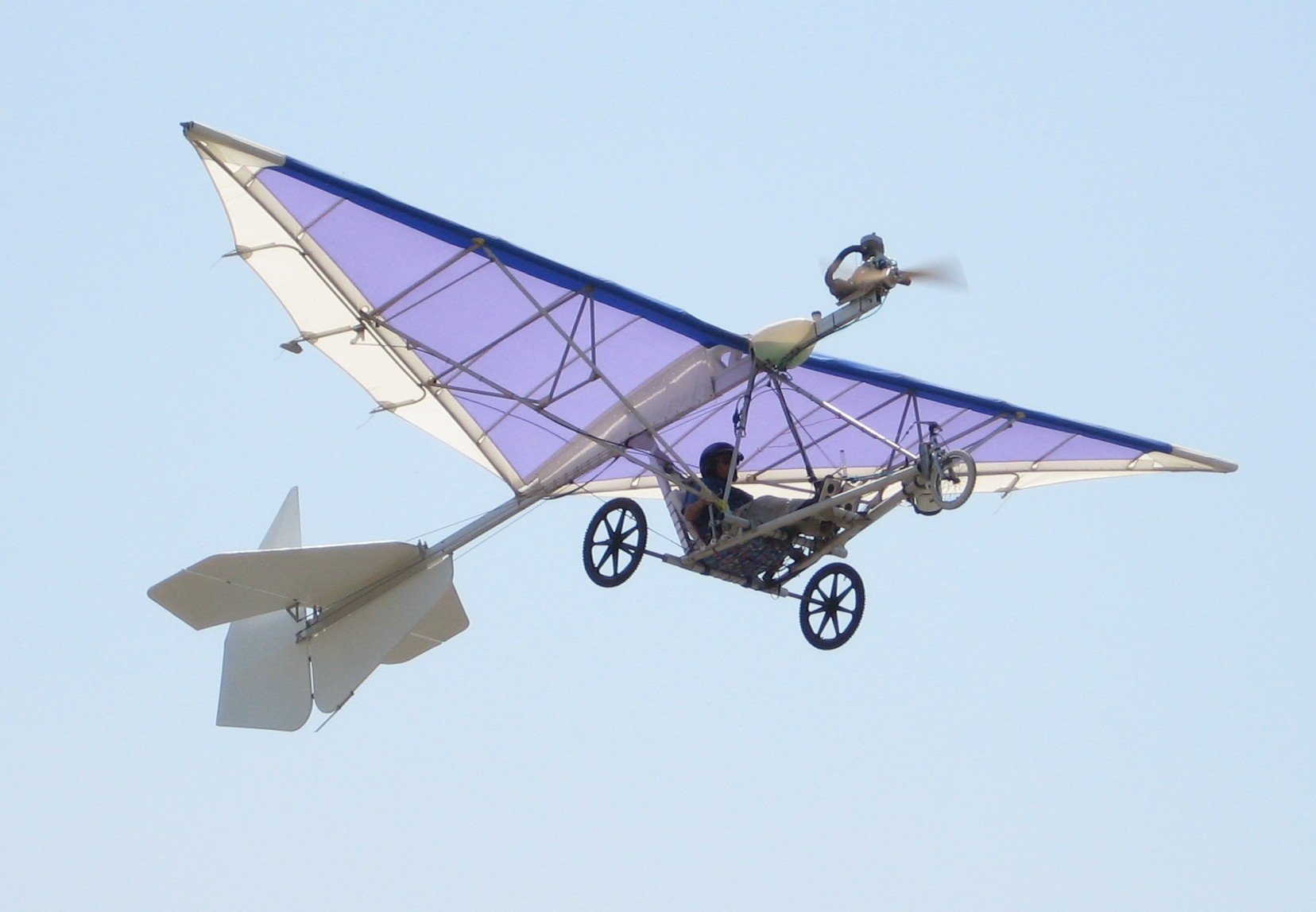 The Lightbeam is an ultralight (compliant with FAR Part 103) whose design was originally developed as a glider for the TV series Junkyard Wars, which required us to build an aircraft in only 2 days. The concepts I developed in order to create an aircraft with no jigging nor fixturing and with only restricted access to materials were too interesting to stop thinking about after the show's conclusion, so my dear friend Richard Riley and I set out to further explore those ideas, and produced this fun, lightweight, and simple-to-manufacture airplane.
Fun fact: there are only two custom-machined parts in the whole airplane, with the majority constructed of either lasercut or waterjet flat stock, or off-the-shelf components.
Lightbeam has been under (sporadic) development since 2005. The plane is extremely slow, carries no useful load except the pilot, and exists today solely so that I can have fun flying it.
Back to top
Kolb Xtra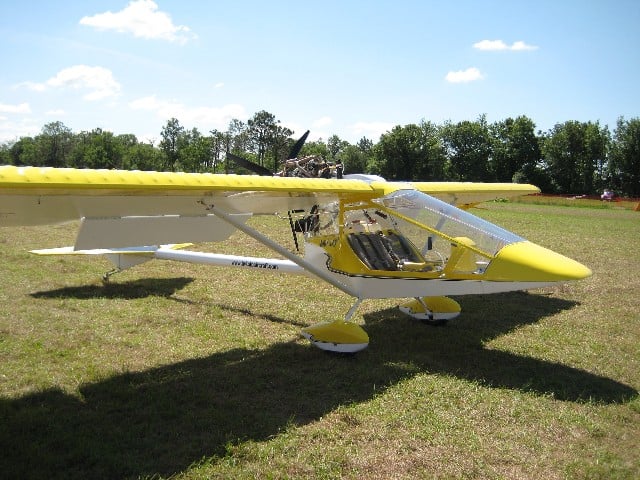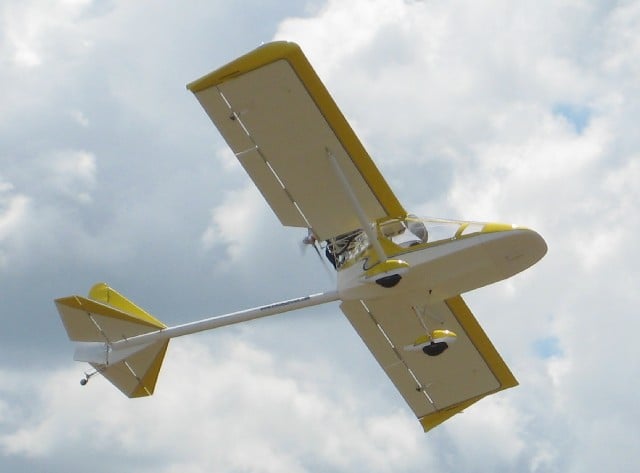 I worked with Kolb Aircraft to develop the Kolb Mark III Xtra from the earlier Kolb Mark III Classic. This involved an aerodynamic redesign of the fuselage, along with a few other aerodynamic improvements. The result is an aircraft with 20 knots of increased top speed, yet the same excellent slow-flight and STOL characteristics of the original. Kolb Xtra kits have been in production since 2000. Today numerous Xtras are flying and it is Kolb's most popular aircraft.
More at Kolb Aircraft
Back to top
Edison2 Very Light Car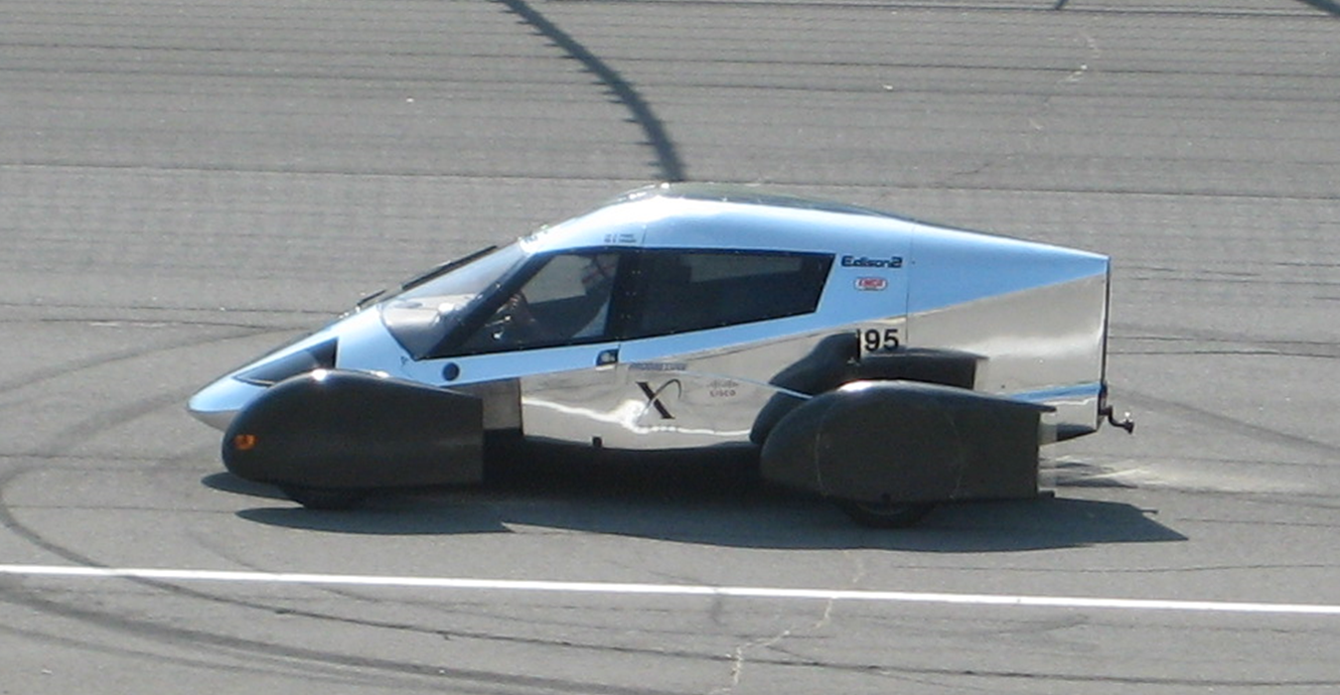 The Edison2 Very Light Car achieved 120 MPGe (Highway) on its way to winning the 2010 Progressive Insurance Automotive X Prize. Ron Mathis and I worked together to create this vehicle; I designed the aerodynamics and body configuration and Ron created the chassis and power train. The prize-winning vehicle is now on display at the Henry Ford Museum in Dearborn, Michigan.
More: http://edison2.com/very-light-car/
Back to top
Atair EXO-wing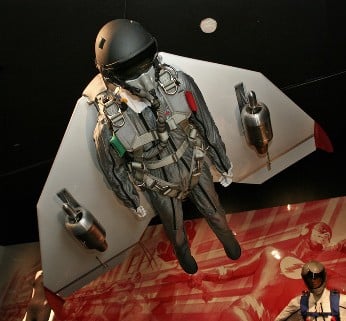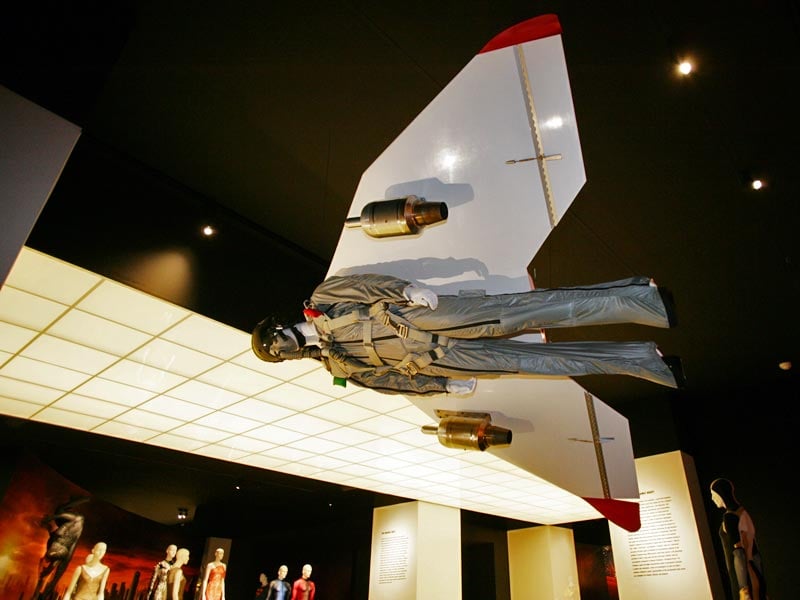 The Atair EXO-wing is a design for a jet-propelled wing system intended to allow a parachutist to fly a significant distance cross-country after a high-altitude exit from a transport airplane. My design features a compound-sweep wing to match a pair of pod-mounted jet engines.
In September 2008, a full-scale, powered model of the EXO-wing was successfully tested in the University of Maryland Glenn L. Martin Wind Tunnel.
The EXO-wing was displayed (as shown in the above photos) in the New York Metropolitan Museum of Art as part of a "Superhero Couture" exhibit.
Back to top
My Favorite Airplanes
Ed Lesher's Teal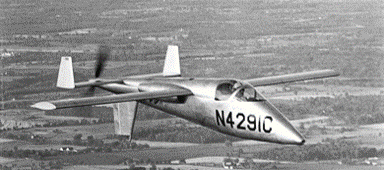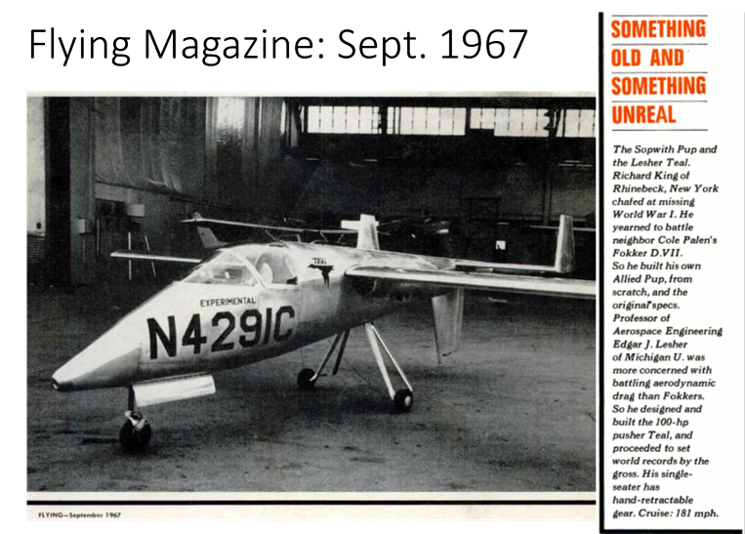 This airplane was built to break world records, and at one point held seven speed and distance records in its weight class.
The Flying Magazine description shown here made an enormous impression on me when I first saw it as an 11-year old.
Years later I had the great good fortune to attend the University of Michigan and study with Professor Lesher. The Teal and Professor Lesher's teachings are among the most important influences in my professional life.
John Dyke's JD-2 Delta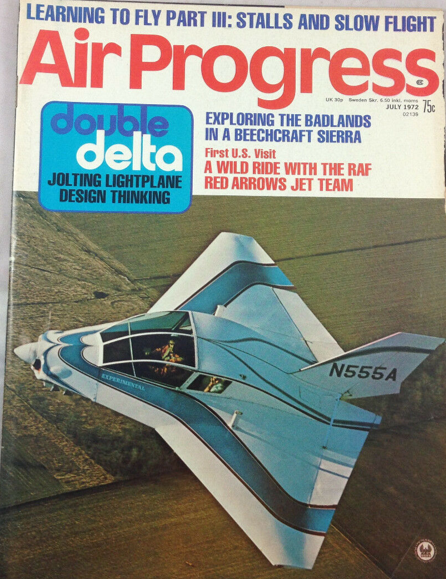 The Dyke Delta was an important influence on me as well. I first learned about the airplane in an article in the July, 1972 Air Progress Magazine. I was inspired by the thinking that went into the airplane, and the idea of an individual designer developing such an unconventional, innovative airplane.
The Delta's performance is still competitive with the most modern light airplanes flying today despite the fact that the design has been flying since the mid 1960's.
The JD-2 was a primary inspiration for my own FMX-4 Facetmobile.
Douglas DC-3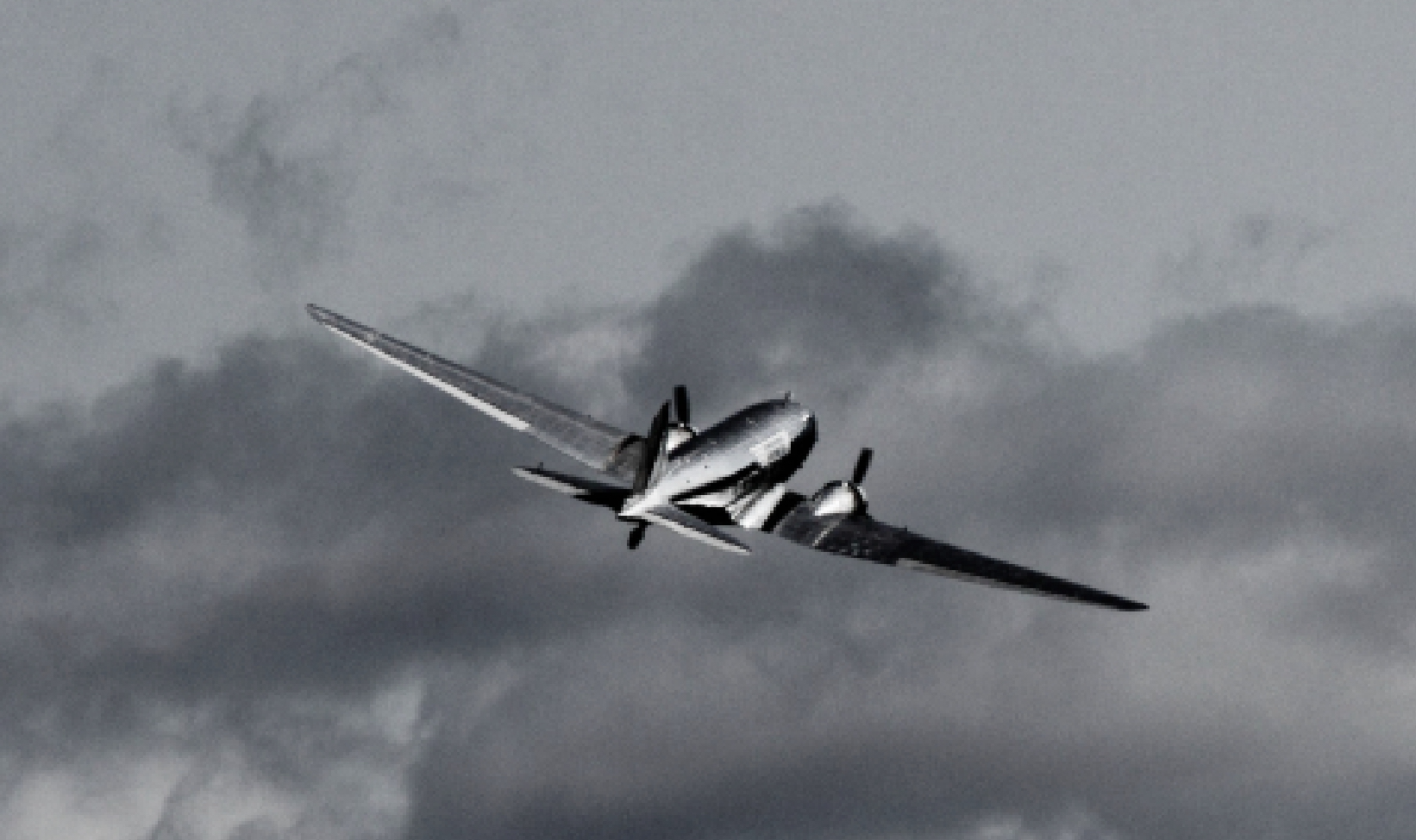 The DC-3 revolutionized air travel, and is still in service around the world over 50 years since the last one was built.
photo: Kathryn Wainfan
Avro Vulcan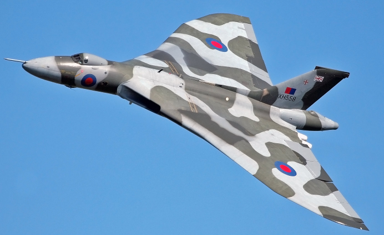 The most awesome of the British V-bombers. This tailless delta-wing intercontinental bomber was far ahead of its time, and remains one of the most remarkable large airplane designs ever.
Northrop YB-49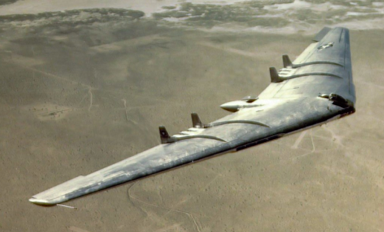 The original flying wing. This was the first realization of Jack Northrop's concept for the ideal airplane. The concepts pioneered on the YB-49 finally became operational 50 years later on the Northrop B-2.